CV / Bio
Selected works
Exhibitions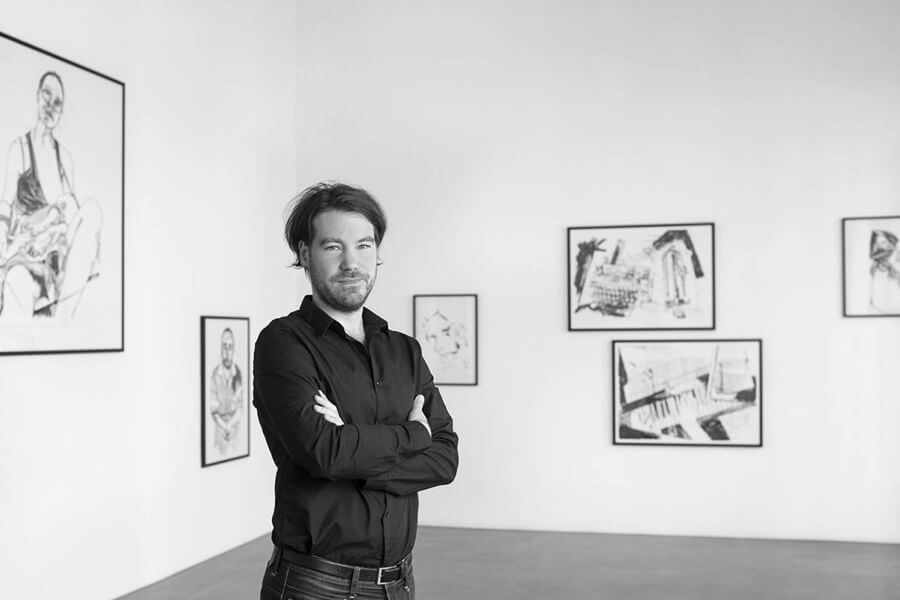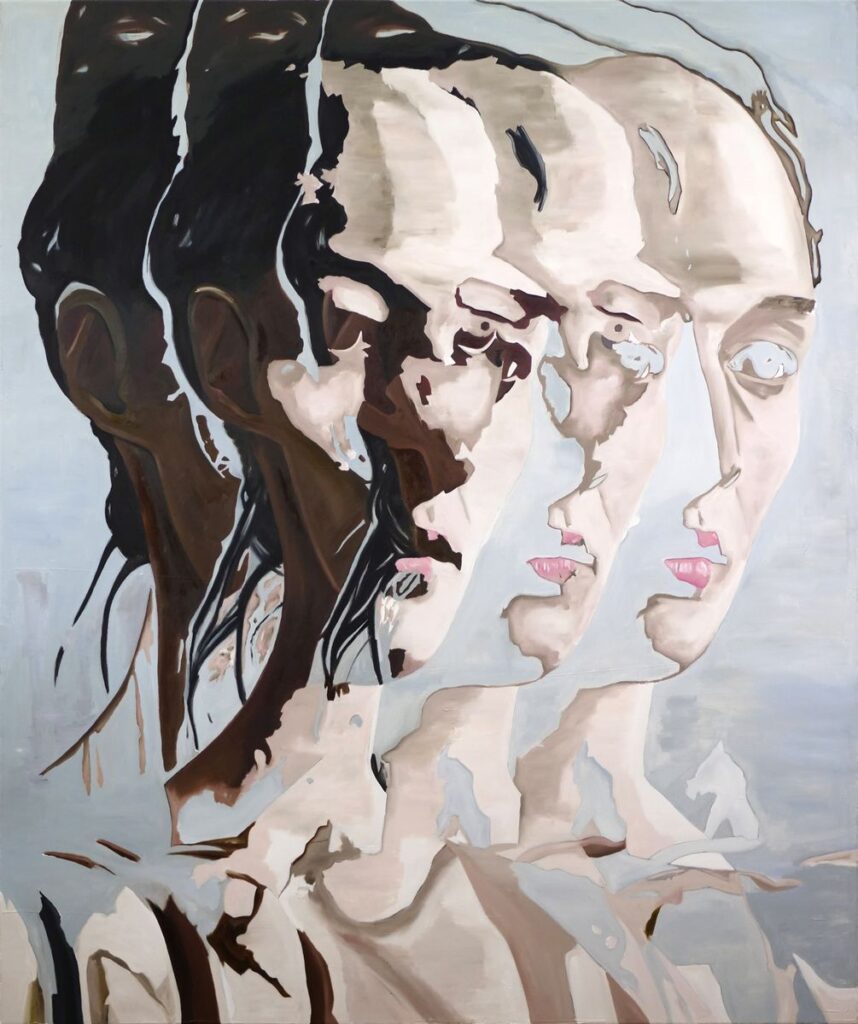 While initially focused exclusively on making music and programming (which resulted in pretty im-pressive contributions within the gaming industry), Bazant-Hegemark started drawing at age twenty-four, and was accepted into the Academy of Fine Arts Vienna in 2006, attending three classes there: graphics and printmaking (Gunter Damisch), ex-panded pictorial space (Daniel Richter) and film (Harun Farocki). After having graduated in 2011, he received a government grant to research his PhD thesis (which became a 200 page piece about painting in the context of digital technologies (Elisabeth von Samsonow, Felicitas Thun-Hohenstein)). 
After a collaboration with an artist-run space, in order to co-manage it (which lasted for four years and also led to several text commissions by artists and institutions), and then having managed a start-up gallery in Vienna for two years, he artist focused in on the implementation of  On Doubt, his YouTube channel about creativity. 
The channel offered 10–20min short documentaries about creatives from all sorts of fields, and accumulated over 8 million views (and over 50k watch minutes) by 2022. Since 2010 Bazant-Hegemark has had different gallery collaborations, and exhibited in solo shows in Vienna, Salzburg, Düsseldorf, Paris, Brno, Leipzig, leading to his first museum solo exhibition in 2021, at Museum Angerlehner.
In 2019 he rekindled his passion for programming, developing a process to abstract images and videos into vector data, which can be plotted and then worked upon further (leading to the Waiting series, amongst others).
Bazant-Hegemark who has been teaching the life drawing and art history class at Art School Vienna ("Wiener Kunstschule") since 2019 as well as its contemporary art class since 2020, has been invited to hold an impressive number of lectures and workshops workshops and take part in expert discussions at various institutions, including the University of Applied Arts Vienna, since 2014.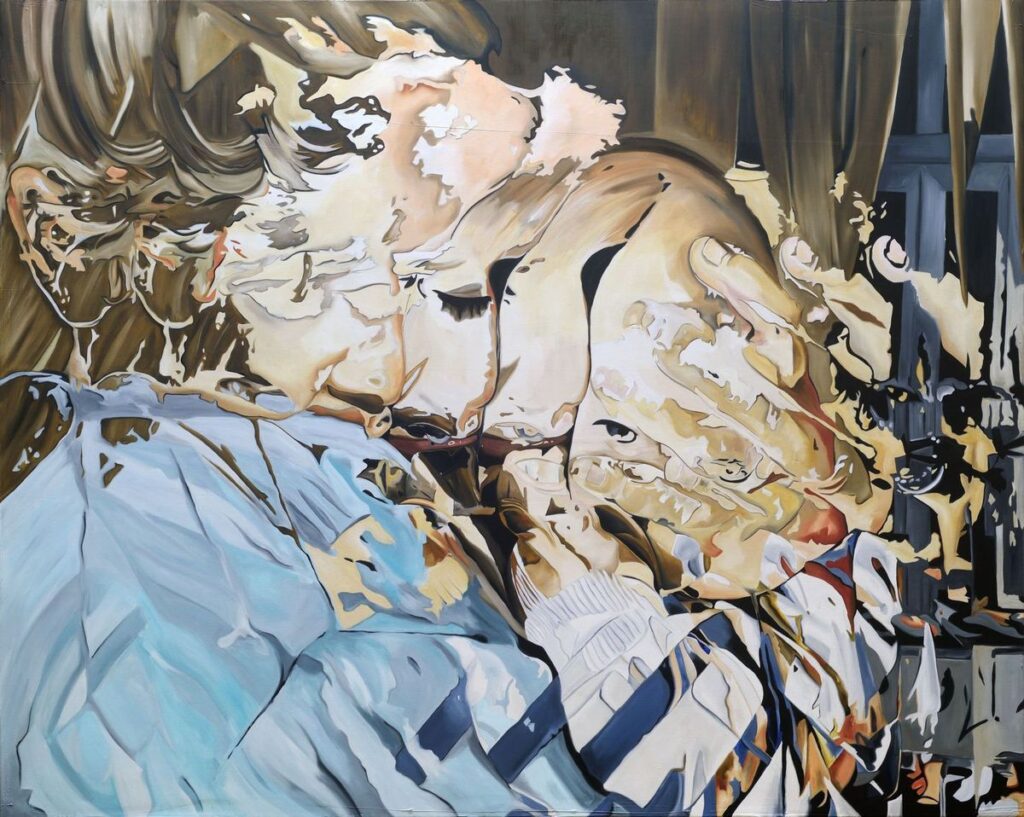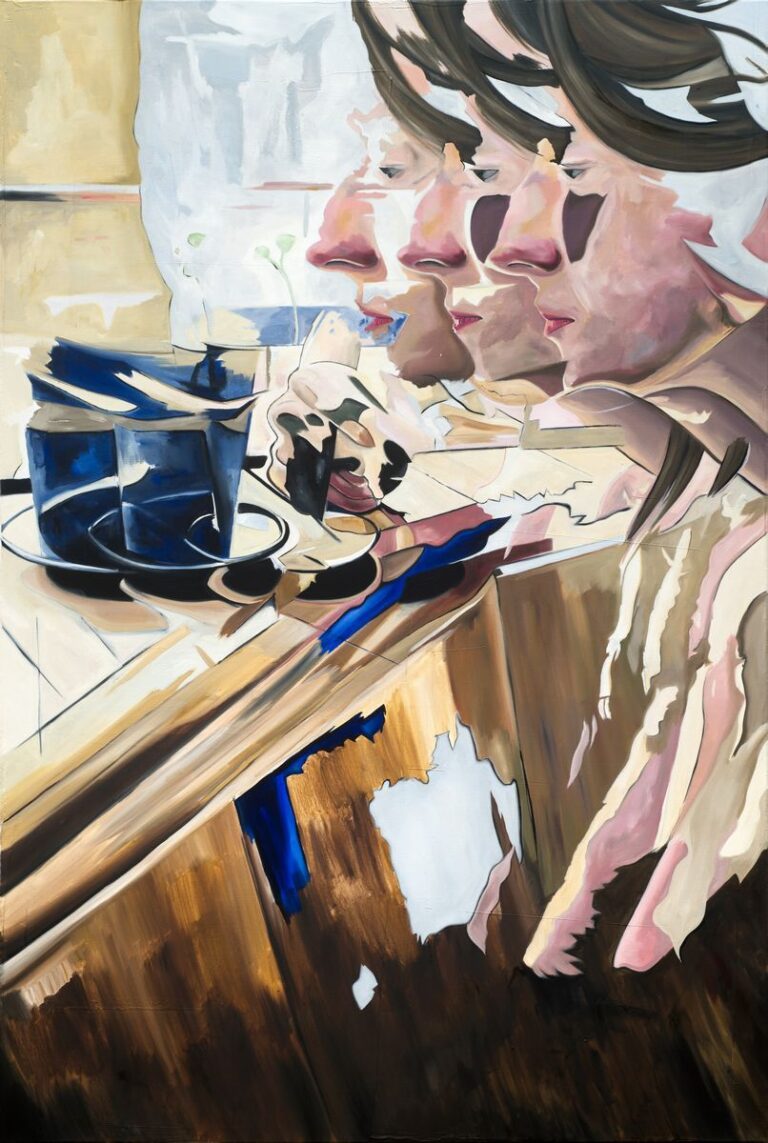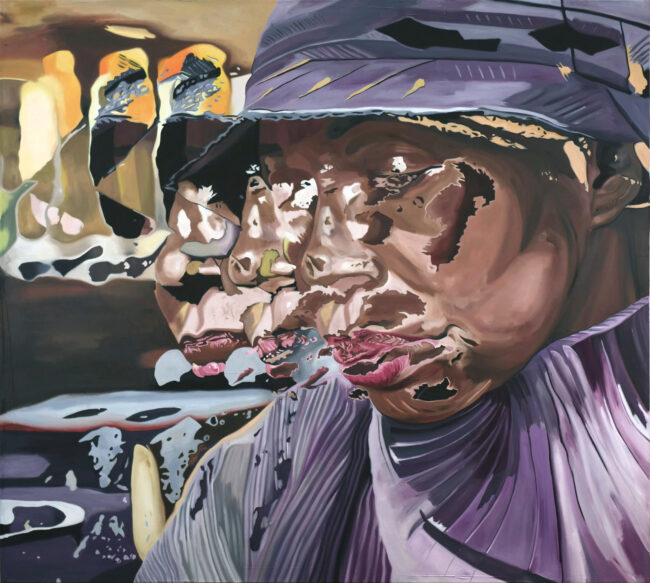 Butterfly, 2021
Christian Bazant-Hegemark
oil on canvas
180 x 200 cm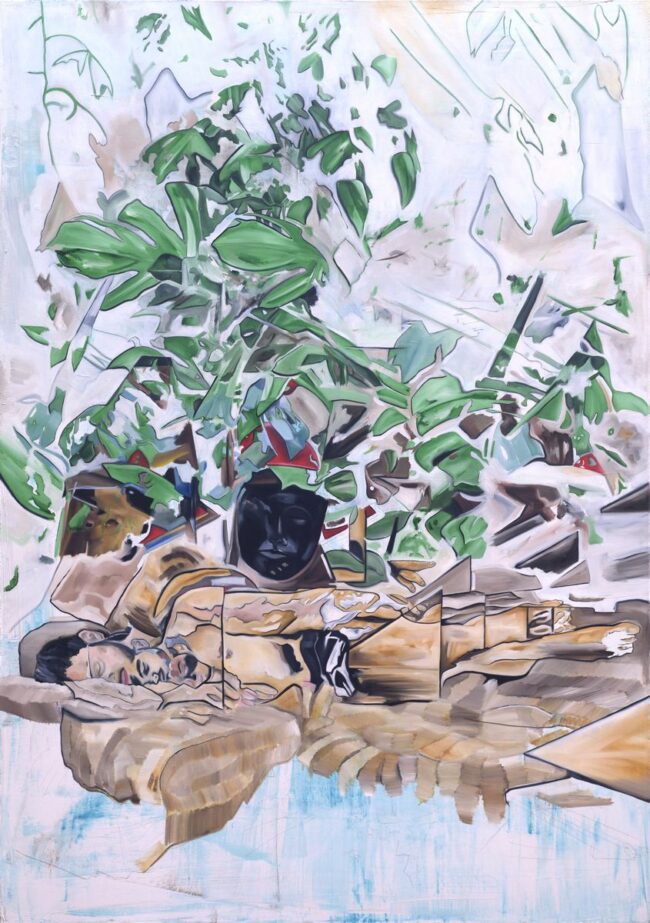 Vertical Sleep, 2020
Christian Bazant-Hegemark
oil on canvas
200 x 140 cm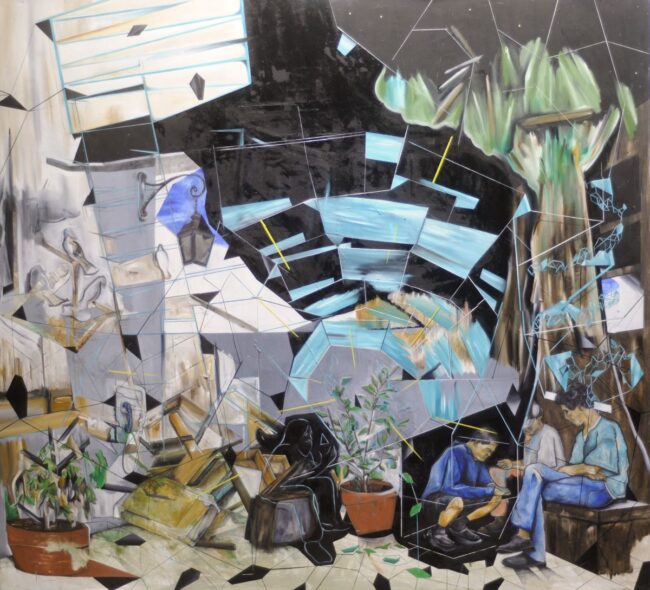 Symphony, 2013
Christian Bazant-Hegemark
oil on canvas
180 x 200 cm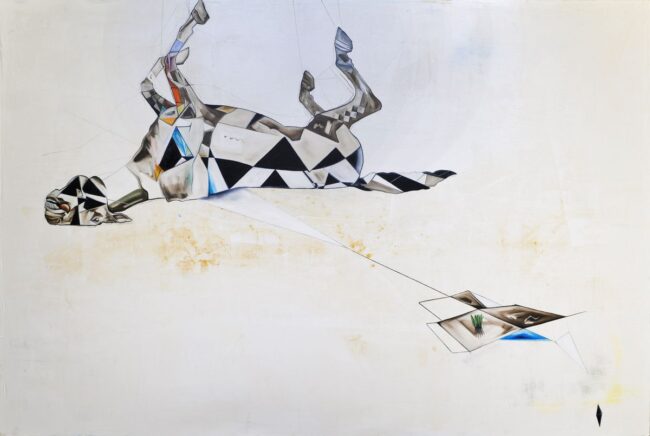 Triumph, 2014
Christian Bazant-Hegemark
oil on canvas
200 x 300 cm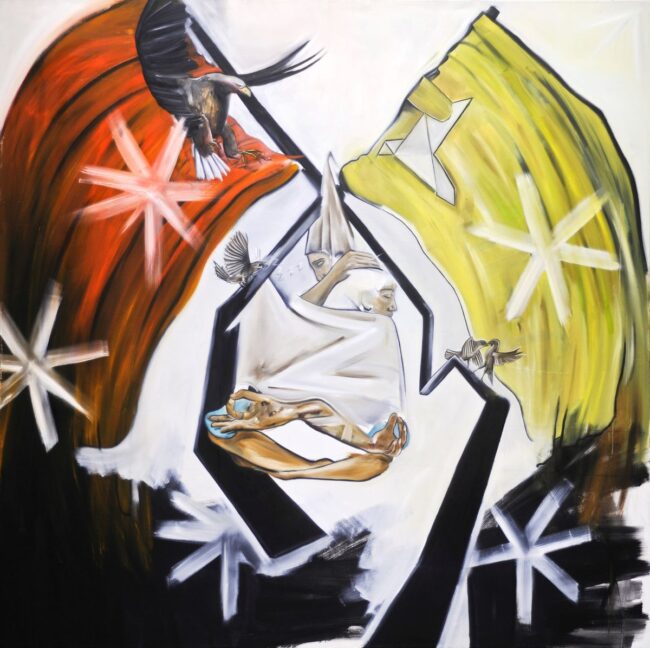 Post-Democracy (Hibernated Zen)
Christian Bazant-Hegemark
oil on canvas
200 x 200 cm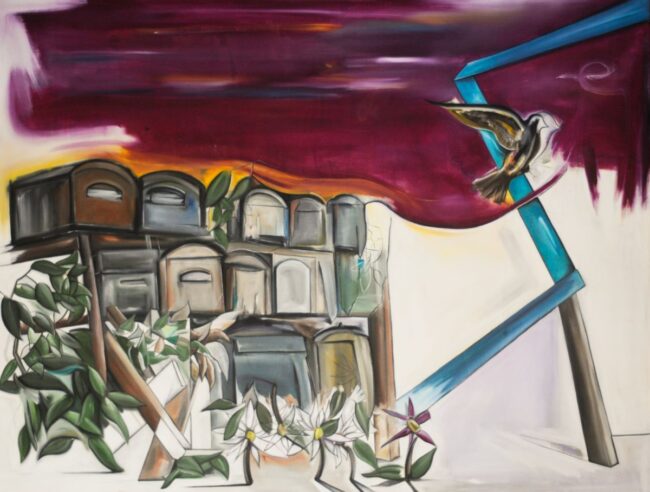 Mandala
Christian Bazant-Hegemark
oil on canvas
127 x 167 cm