The "gallery twenty-six" was created with the clear intention and key objective of providing a space for contemporary art to be experienced in a specifically direct manner. 
In addition to showing the works of established artists, who can be assigned to modern and avant-garde art movements, its conceptual foundation is about giving up and coming artists, such as Adrian Szaal, Alice Ella, Jaroslav Valečka, Kryštof Strejc or Miran Avetisyan the opportunity to come to fruition by presenting their work to the public (which in some cases occurs for the first time ever). 
Apart from the show room, the integrated bar and library are also intended to function as a kind of echo chamber, a resonance space where lively creative exchange, synergy effects and contact metamorphoses may be initiated. 
Especially for the gallery owner, Szaal has created an entirely new series of works, which will be presented on the occasion of the opening event.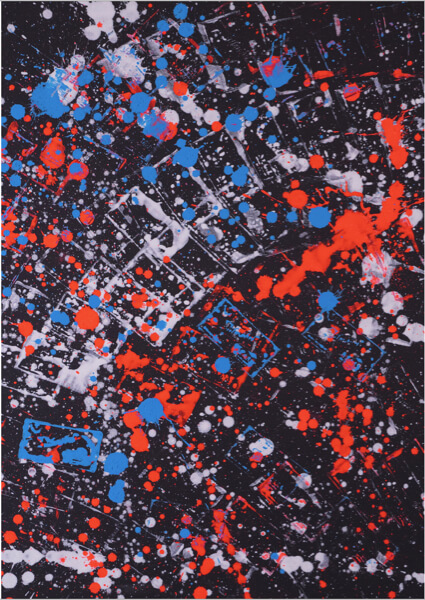 Born in Vienna in 1986, Adrian Szaal, who has been a freelance artist since 2004, is currently living and working in Berndorf in Lower Austria.
Szaal, whose works of art have been shown in numerous solo and group exhibitions, and who has already taken part in international art fairs and art symposia, is a graduate of Christian Ludwig Attersee's master class.
Born in 1969, Alice Ella, who has lived in New York for some time, has accumulated decades-worth of expertise and experience as a conservator, which she brings into her artistic work. Her body of work is characterized by her revisiting certain motives, image ideas and methodical approaches quite frequently. Irrespective of the topics explored and the subject matter treated, what she captures on the picture carriers, radiates something playfully light-footed, frank and joyous and, above all, a subtle sense of humour which is typical for her, pervading motion and aesthetics.