Info
Selected works
Artists
In its next exhibition, starting on Saturday, September 30rd, 2023, the gallery twenty-six will present an exhibition whose works approach the concept of art – in the truest sense of the word – on several levels:
For the first time, the upper floor of the gallery space will be dedicated to a very special form of artistic dialogue: that between the innovative, sustainable, Czech industrial furniture design by Hrdla and the astonishing abstraction by the Tyrolean painter Manfred Jürschik.
The power and fascination of this dialogue lies in a peculiarity inherent in both Manfred Jürschik's abstract paintings and Hrdla's furniture design: that by dint of their hanging on the wall, respectively their placement in the room, they can and will create immediate references to the remaining proportions of the room surrounding them – always and without exception – since their proportions and inner clarity in terms of form language are so balanced and strong that the architectural setting (or the remainder of the room /interior design) does not really matter. Moreover these works, their aesthetic radiance, as it were, will also activate, affect, transform the surrounding space.
Hrdla Design furniture, has been around for exactly ten years now, and their fresh, sustainable approach has come a long way – more specifically, all the way to MARVEL STUDIOS and right into their brand new movie "GUARDIANS OF THE GALAXY VOL. 3".
Manfred Jürschik's abstract paintings, which the artist, born in 1938 in Tyrol, himself describes as "dynamic shaping of various materials in order to make one's own essence visible" in a certain way certainly breathes the spirit of the "Blaue Reiter" movement and probably also that which led Max Weiler in the 1960s to his series of paintings called "Wie eine Landschaft" ("Like a Landscape"). Jürschik, who worked as a convervator for decades, calls it "diving into the depths of nature in order to recognize its essence, always searching for the traces of the spiritual order."
In the basement works by various artists (such as Alice Ella, Kryštof Strejc, Christian Bazant-Hegenmark, and many more) will be shown. These works captivate not only by the radical diversity of artistic approaches, the range there is – stylistically as well as in form and content – but above all by their directness, strong presence, vigour and vital freshness, which – in the synergy of these visual worlds – entice exhibition visitors, creating a veritable suction effect that lures the beholders, almost magically attracts, even draws them in, with every glance, every look…
Immerse yourself in the visual worlds of the presented artists and experience and enjoy with us the fields of tension created by the encounter between furniture design and painting in all their power, all their fascination.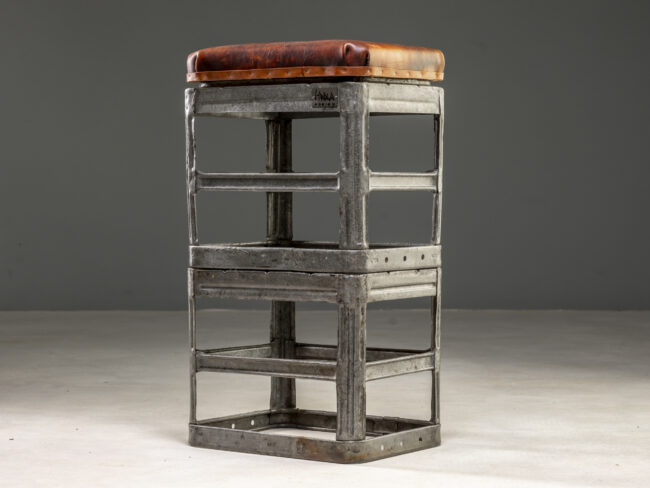 Bar Stool
HRDLA Design
zinc beverage crates | old gymnastics mats leather | coconut hair and felt
40cm x 30cm x 75cm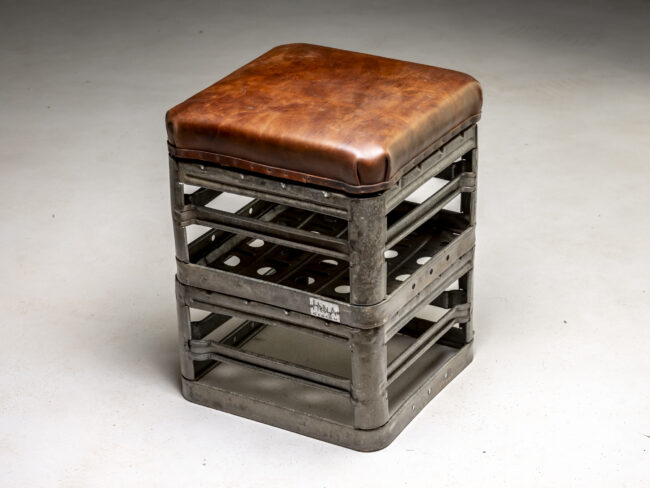 Middle Seat
HRDLA Design
zinc beverage crates | old gymnastics mats leather | coconut hair and felt
40cm x 40cm x 55cm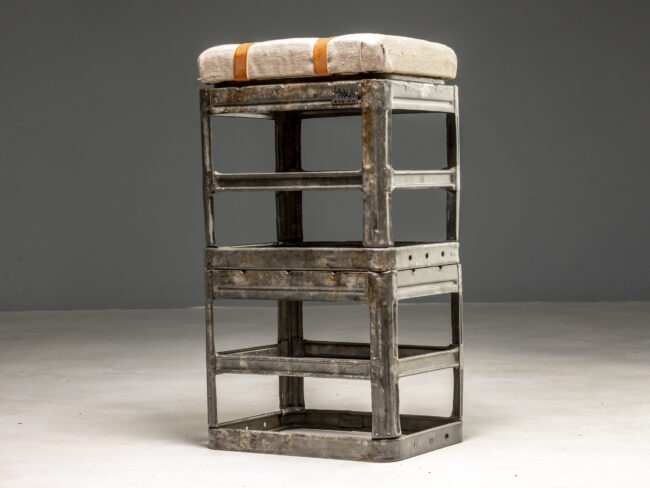 Bar Stool
HRDLA Design
zinc beverage crates | old solid linen cloth | coconut hair and felt
40cm x 30cm x 75cm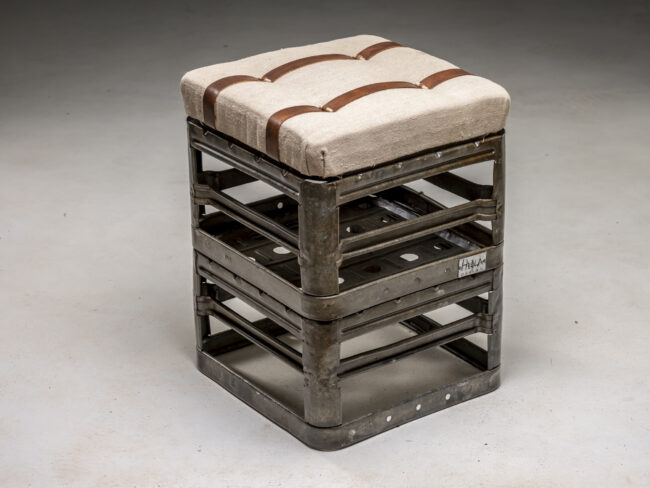 Middle Seat
HRDLA Design
zinc beverage crates | old solid linen cloth | coconut hair and felt
40cm x 40cm x 55cm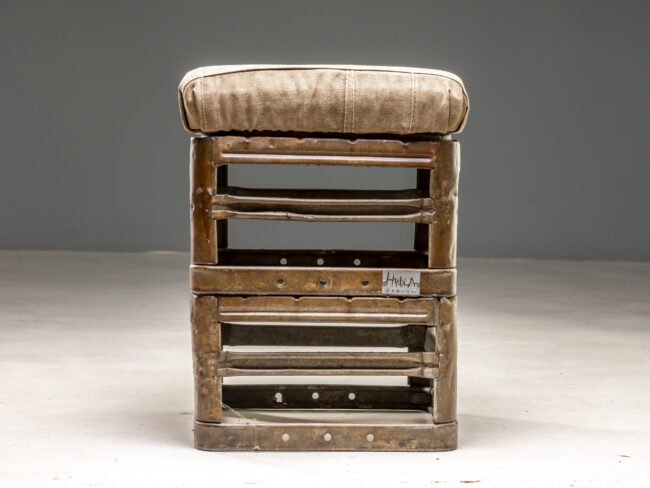 Middle Seat
HRDLA Design
zinc beverage crates | linen from old military bags | coconut hair and felt
40cm x 40cm x 55cm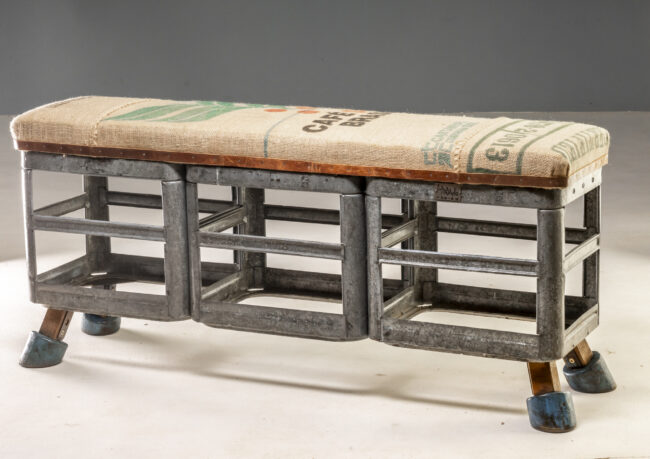 Three-seater
HRDLA Design
zinc beverage crates | fabric from old coffee bags | coconut hair and felt
120cm x 30cm x 55cm