Friday, 7th October 2022 | 5-8 p.m.
Vernissage: Artist Statement – Adrian Szaal

8th to 16th October 2022 | 11 a.m. – 7 p.m. (16.10. from 11 a.m. – 6 p.m.)
Artist Statement – Adrian Szaal
Experience and enjoy the mesmerising momentum of amazement and pleasure, delightful challenges by immersing yourself in Adrian Szaal's works of art and there stunning visual worlds which they create!
We're looking forward to your visit!
Aula der Wissenschaften
Wollzeile 27A
A 1010 Vienna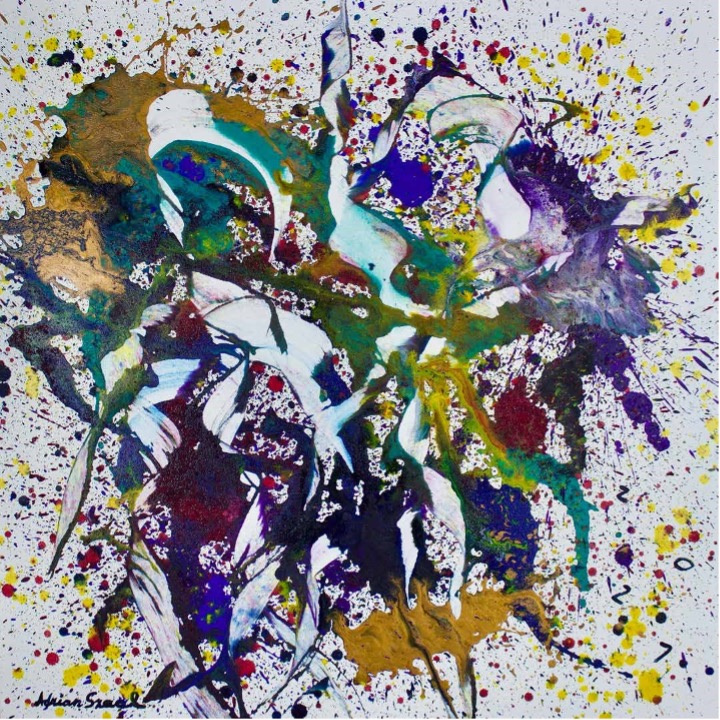 We are very happy to announce the fair participation of the "gallery twenty-six" in the Fair For Art Vienna 2022 at the Aula der Wissenschaften.
After having already been presented to the public in 2020 and in 2021 on the occasion of this art fair as well as at the WIKAM spring fair at Palais Ferstel in March of 2022 and at the WIKAM art and antiques fair at Laxenburg Castle in April of 2022, the "gallery twenty-six" will now be present at the Fair For Art Vienna 2022 from October 8th to October 16th 2022, which will take place at at the Aula der Wissenschaften.
This time, something truly extraordinary and unique is going to await you at our stand/booth: Especially for the occasion, we are going to provide you with the rare, even unique opportunity to experience an utterly impressive selection of the captivating works of art by Adrian Szaal first hand and cose up.
Die erste Mondlandung – Jazz ist Kunst | 2021
Born in 1986 and a graduate of Christian Ludwig Attersee's master class, Adrian Szaal's brush-stroke, his expressive, painterly gesture may remind the beholder of the art informel at first glance; however the artist has never decided to entirely forgo the figurative element.
Using different painting tools on a variety of image carriers, primarily applying the self-designed, newly invented "free colour" (pouring) and "slides" (palette knife) techniques, mostly in acrylic, Szaal plays with the specific characteristics of the medium of painting as well as photography.  
The artist's main goal has always been the eradication of the arbitrary within his body of work: In a consciously directed process of exploring the physical and psychological capabilities and constraints of the visual perception apparatus, which exerts decisive influence – if not determining every aspect of the art work at all levels – and during which Szaal pushes the envelope, light itself as a medium plays a key role (especially its ultraviolet range): 
In the creative act and process of looking, the experience of the artworks is constantly updated by dint of the interaction of the principles and effects of additive and subtractive colour mixing. 
White Stamps in the Night | 2022