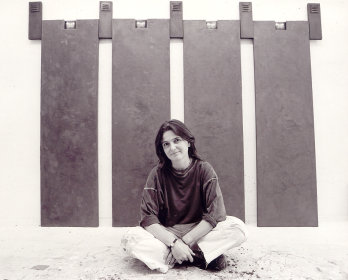 Franziska Schemel was born in Frankfurt a.M. and studied from
1984 to 1990 painting at the State Academy of Fine Arts Stuttgart with Prof. Erich Mansen. Since 1990 she lives and works freelance in Karlsruhe.
The artist has been awarded various art prizes and scholarships, including.
in Waiblingen, Freudenstadt, Barcelona, Salem and New York. Her works are
shown in art associations and museums. She is regularly represented in international galleries and at art fairs and her works are in numerous public and private collections.
Franziska Schemel adopts the representational media from photography, which as aesthetic information subordinate to the pictorial language – color, light and space as a synthesis.

The artist assembles small-format photographs of her own into her large-scale picture panels, at whose points of intersection the human being often stands. Correspondingly, a window opens onto a solitary world that leads into illusion and reveals the artificiality of our environment.
The architecturally inspired spatial paintings are mostly strongly reduced in terms of color and form. Thanks to the sophisticated mixing of acrylic paint with pigments, stone flours and sand, Franziska Schemel constructs Franziska Schemel constructs a rough and muted-looking structure of the surface, which represents the Threshold situation on two levels. Her œuvre combines a spiritual energy field and the sovereign handling of space, which appears as a surface.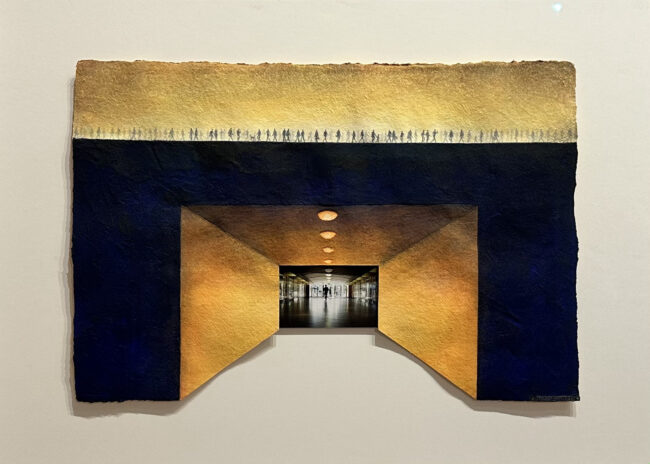 Above and below
Franziska Schemel
Watercolor and sand on handmade paper with photography on Aludibond
38 x 56 cm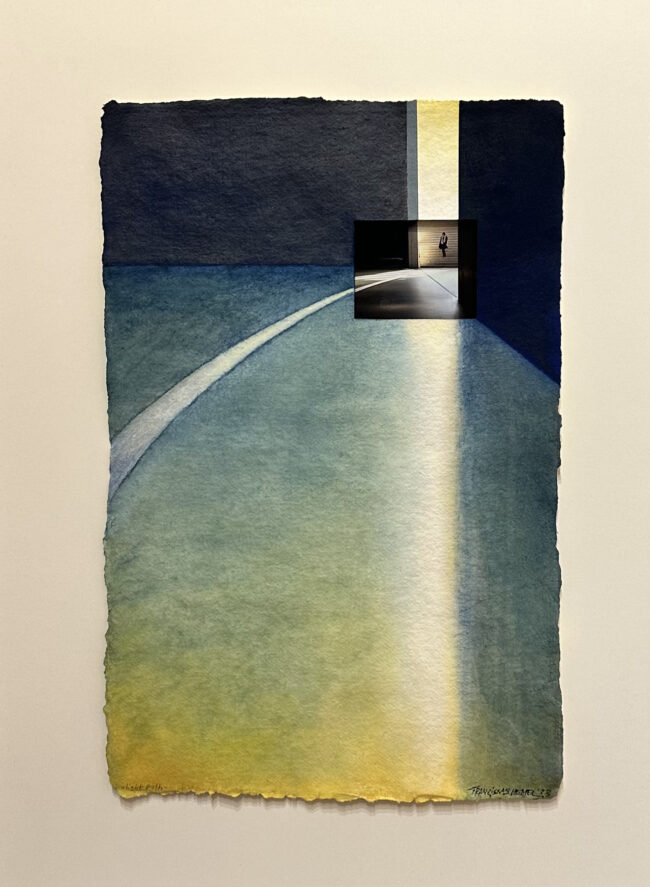 Light Path
Franziska Schemel
Watercolor and sand on handmade paper with photography on Aludibond
56 x 38 cm